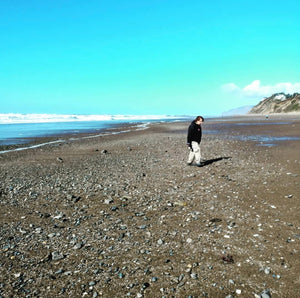 2023 Explore Lincoln City Beachcombing Exploriance Dates Announced!
Have you ever wondered why there are beautiful and colorful rocks on the central Oregon Coast and what the heck they are? What are those big black rocks are in the surf? What is Cascade Head and why is it there? Ever wanna touch a crystal where it's growing? See an active fault line? Find your own gemstones?
You will get answers to all of these questions and do these things and more when joining Laura on an Explore Lincoln City Beachcombing Exploriance! 
Not only are we in a Unesco World Heritage site but we are in a geologically unique area in the world were an ocean rift or chain of volcanoes, docked with mainland North America about 50 million years ago and the continent continued over the volcanic zone until today where we find that volcano under Yellowstone.
Join me at the north Nelscott beach access and find the dates and more information here: 2023 Lincoln City Beachcombing Exploriance Information and Dates
---