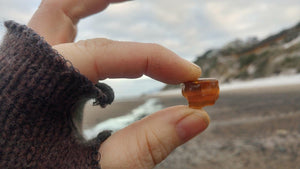 Let's Go Beachcombing!
Adorn Yourself!
Learn About Crystals!
Find More Rocks!
Rock Your World's News and Updates Blog
Read all
Visit Us!
Step into a world of earthly wonders at our rock shop and jewelry gallery, conveniently located in the Nelscott Mercantile Building in Lincoln City! Situated on the stunning Central Oregon Coast, we're your ultimate destination for rocks, gems, and more.
Open 7 days a week, we're always here to assist you in unearthing the perfect treasure. Come visit and experience the magic today! Directions here!
Subscribe to our newsletter
Promotions, new products and sales. Primo dirtnerdery, directly to your inbox.